My Cycling Adventure
I started racing at the age of 4, although her first race was a Cyclocross race at Mistley, I eventually DNS'ed after a few difficult practice laps.  I progressed and had some wonderful rides. Below is her portfolio of results in reverse chronological order:
2019 Road
(edit by  Dad based on Abbeys recap)
What a year, where to start… So many things happened in a few months. We had a training and race total limit of 2 hours a week, so dad was keen we made the most of the 2hrs.  We did work outs with Oscar on Tuesday evenings and loads f tests to understand if I was close to where I needed to be to have a strong season. I was above the line, whatever that means every session, so that was good. Focus was on the Isle of Man National Youth Series 3 day event in early May. When things go wel, there's sometimes a bit of a moment that turns things upside down. In 2018 it was antibiotics for a chest infection causing me problems, but this year was a bit different…
Race 1: March Hare Classic 2019
I had a strong race with no drama and won quite easily. It was a very windy race and my team mate got blown over in 50 plus mph winds.
Race 2: My birthday race
This was supposed to be a fun day out, but I was ridden into with quite a bit of aggression in the first 100 metres. The other girl said sorry, and I got back on the circuit, but she did it again. One of those things I guess. The second impact was very forceful and I fractured my arm. pics below…
The weeks after the crash saw no real training or movement. At the end of the 2nd week dad set-up a rig and hatched a plan to get me to the Isle of Man in a condition to race, but with no expectation of winning.
2019 Cyclocross
Mildenhall non-League 9-11 year olds:: Abbey (9yrs old) came second to an 11 year old.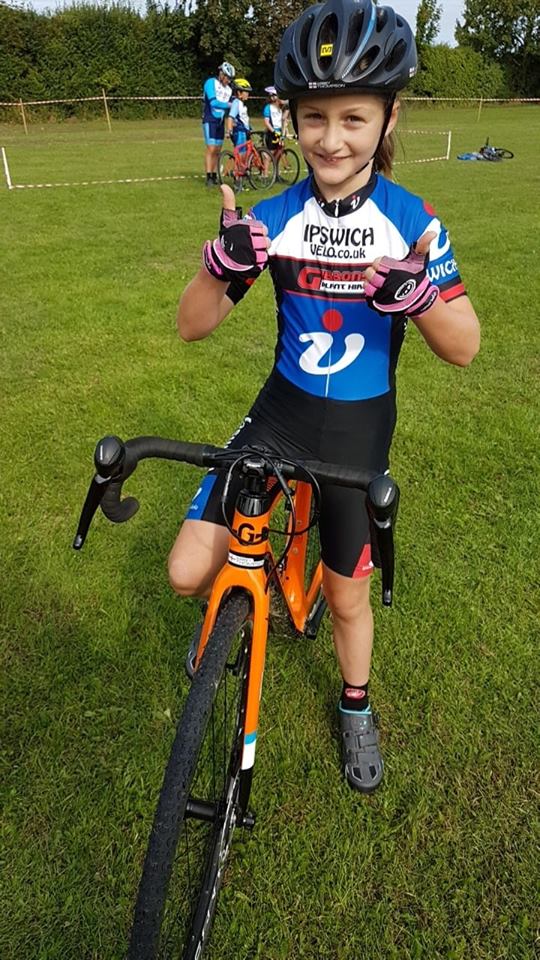 Photos from the Past Few Years